Not all insurance companies are created equal & not all insurance policies give you equal coverage!
You have lots of choices when it comes to selecting your insurance carrier.
Options can be overwhelming.
This is why we rate each insurance company and give our honest opinion.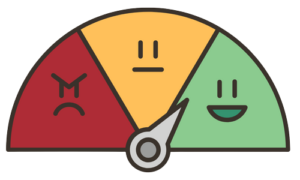 It's important that you choose the right insurance company based on your specific needs and preferences.
We give you all the resources you need to be able to do that.
6 Things We Use To Rank Each Company
Customer Service

Everyone wants a good customer service experience. No one wants to wait 5 days for a phone call or email to be returned. 

Claims Service

The purpose of insurance is to insure you when something goes wrong! How well does each company take care of you when you need them the most?

Financial Stability

Doesn't matter how great their claims service is if they don't have enough money to play your claim. 

Price

Although price is the most important factor, it's one that should be considered. No one wants to get ripped off. 

Discounts Offered

How many and what kinds of discounts are offered? Military discount, good student discount are just a few that can go a long way. 

Products Offered

What products do they offer? Can they insure everything you own or do you need to find insurance elsewhere. Keeping all your insurance policies in one place can be a huge benefit. 
Take a Look at Our Top 3 Insurance Companies of 2022
Why It's Important To Use An Independent Agent
You need an expert, someone who has experience in the insurance industry, someone who knows each company inside and out and most importantly, someone who can guide and direct you and help you find the right policy for your specific circumstance. 
With a captive agent (someone who can only write business for one company) they only have 1 option to offer you. It's a cookie cutter, one size fits all model. Plus, the agent will be biased towards their one product (they have nothing else to offer).The problem is that each person and circumstance is different. 
With an independent broker, you have options! A broker can understand your specific circumstance and then suggest the correct company and coverage for you (there's no bias because again, they have options!). It's like a custom tailored suit, that fits you perfectly!