Arizona's Minimum Limits for Autos Increases in 2020!
June 11, 2019 Michael Overstreet
Arizona's minimum limit for auto insurance liability increased effective July 1st, 2020. SB 1087 was passed by the Arizona legislature on May 27, 2019 and then signed into law by Governor Ducey on Friday, June 7th.
The old minimum limits of liability required by the state of Arizona was $15,000/$30,000/$10,000. The new limits that took effect on July 1st, 2020 will be $25,000/$50,000/$15,000. For the average person, these numbers most likely make no sense. You're probably thinking this is just another way for the big, bad insurance companies to take your hard earned money and charge you more on your insurance premiums. Let us explain what these coverages are, and why this was a good thing.
What is liability coverage for car insurance?
The three numbers $15,000/$30,000/$10,000 represent limits that are paid out to another person in the event you're at fault in an accident. In other words, it covers people you hurt, not yourself.
The first two numbers represent "Bodily Injury Coverage". This is what helps cover you if you are at fault in an accident that injures another person or persons. This coverage helps pay for their medical injuries.
The first number ($15,000) is the maximum amount your insurance company would pay out for each individual who is injured in an accident you caused. The second number ($30,000) is the maximum amount that would be paid out per accident, regardless of how many individuals are involved.
The last number of the equation ($10,000) is what's referred to as property damage liability coverage. This coverage is what helps pay for any property damage you cause to another party's property. This would be other vehicles you damage, light poles, buildings, etc. In this case, the maximum that would be paid out is $10,000 (don't go hitting a BMW or any car that's 15 years or newer!)
Why did Arizona change the minimum liability limit for auto insurance?
As you can see, the old minimum limits of liability required by the state of Arizona were extremely low and could hardly be considered sufficient coverage. Simply think of how much an ambulance ride or even minor surgery costs in this day and age. The old limits of 15/30/10 were very much out dated. In fact, those limits were set back in June of 1972, back when a cheeseburger at McDonalds was 70 cents!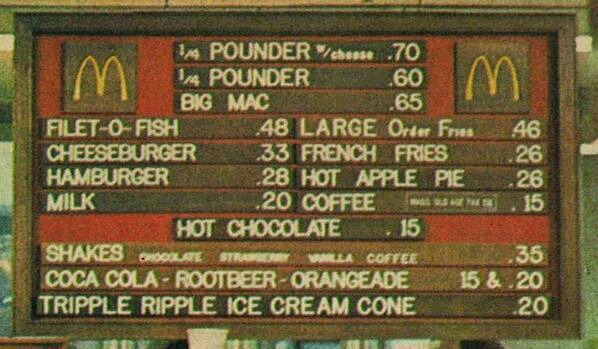 Times have changed, and it's about time these minimum limits were increased as well. I actually wish they were increased even more to 50/100/100. It is irresponsible to drive around with low limits like this as they would not be sufficient to cover medical injuries or property damage that you caused.
How does this affect me and my insurance?
So how does this affect you? Instead of having many people on the road driving around with limits of 15/30/10 they're now be driving with limits of at least 25/50/15. Can you imagine what would happen if someone hits your $15,000 car and they only carry the current minimum of $10,000? Who pays the extra $5,000 that their insurance doesn't cover? You'd end up having to file a claim under your own insurance (if you even carry property damage coverage) or pay for it out of your own pocket, or try suing the individual who hit you in small claims court (and good luck with that!) So this change helps all drivers on the road be better protected. It was an overdue, welcomed change. If you're already a responsible driver, carrying higher than state minimum liability limits (we recommend 250/500/100) then this change did not cost you more money and will only help protect you from under-insured drivers.
Contact your agent
Contact us or your current agent with any questions regarding these new limits and with any questions regarding liability coverage on your specific auto policy. Remember, each policy is different with each carrier- for specific information regarding your policy or coverage contact your agent or insurance company directly.