Auto Insurance Protection & Education
Heritage Insurance has you covered. We can help you feel safe on the road by helping you with any kind of car insurance you're looking for. However, we first need to understand what each coverage means and how it can protect you. Then you can make an educated decision as to what coverage you need to purchase.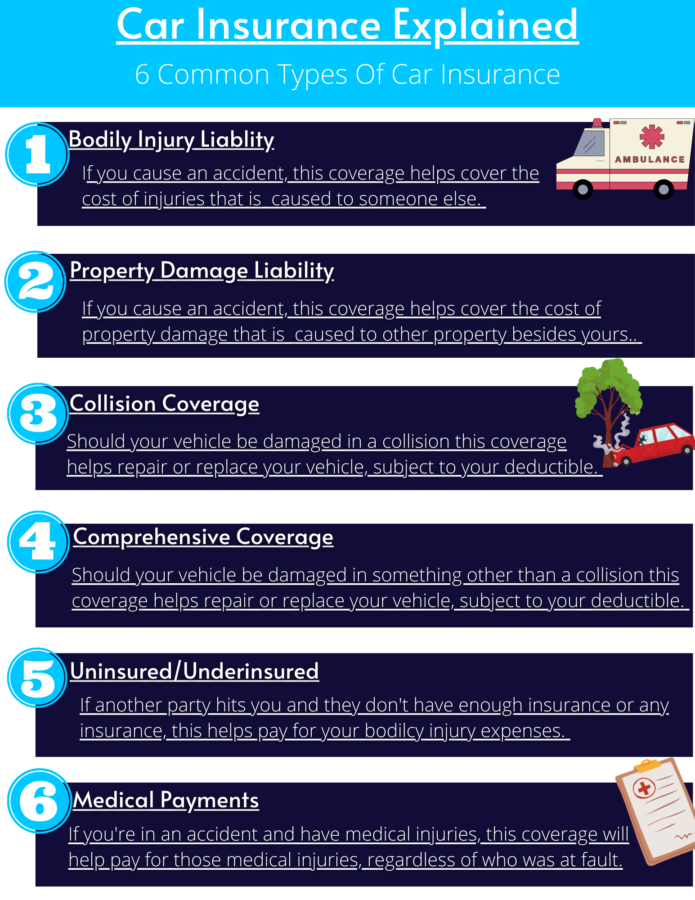 Having adequate Car Insurance coverage is serious business
If you were ever involved in an accident, and found to be at-fault for someone else's bodily injuries, you could literally lose everything if you're not properly insured.
What a lot of people don't realize is, having great coverage doesn't necessarily mean having higher insurance premiums.
Because Heritage Insurance is 100% independent, we can take your current coverages and compare them with a wide range of insurance providers to see who offers you the best coverage possible.
The best part? It doesn't cost you a penny more to use us. We are compensated by the insurance carriers directly, and work on your behalf to properly cover your needs and make sure that there are no hidden gaps in your policy.
No two insurance contracts are the same, and while two policies side-by-side might look the same, the fine print behind the cover page can vary drastically from company to company.
This means you need someone who truly understands policy contracts, like us, to sort through the exclusions and conditions for you, so you can rest easy knowing that you have the best possible coverage at the best price without having to learn legal jargon.
Have Questions About Car Insurance? We've Got Answers.
There are many discounts available on your car insurance, no matter your circumstance. Check with your insurance agent every year your policy renews to make sure you are getting all the discounts available to you. Below is a list of common car insurance discounts. 
Multi-car
Paperless
Pay-in-full
EFT Billing
Homeowner
Good student
Driver training course
What your car insurance covers depends greatly on the coverage you select. For a list of coverage and what each one covers, scroll up to the top of this page. 
Here is a list of things that potentially could be covered with your car insurance:
Injuries to someone else in an accident you caused
Medical bills for you and your passengers
Damage to someone else's vehicle in an accident you caused
Damage to your vehicle
Injuries to you caused by an uninsured or underinsured driver
Windshield or glass damage
Towing
Rental cars
It's important to note that not all these things are covered automatically. Check with an independent insurance agent to see what is covered on your specific policy. 
There are many things car insurance wont cover, but there's no one-size-fits all approach. Each policy and company are different. 
Here is a list of some things that generally are NOT covered under your car insurance:
Mechanical Breakdown
Damage from negligence
Personal belongings in your vehicle
Intentionally damaging your vehicle or causing medical injuries
Using your vehicle for rideshare (endorsement available)
Using your vehicle for business (endorsement available)
Again, check with your independent broker to make sure you are aware of what is covered and what is not covered on your auto policy.
How much car insurance you need depends entirely on your specific situation. The type of car you drive, your net worth, how often you drive your vehicle and even what you drive it for, can all help you determine how much car insurance you need. 
The important part is to tune out all the Progressive Flo and Geico Gecko commercials that only talk about saving money. It's important to save money, but it's most important to make sure you're adequately covered come claim time. 
To determine how much car insurance you need, give us a call. We're happy to walk you through that process. 
For the most part, yes, your car insurance will cover other drivers. However, there are many things you need to be aware of to be sure every driver is covered:
If the driver lives in your household, they must be listed on your car insurance policy
If the driver uses your vehicle on a regular basis (at least once a month) they must be listed on your policy
Each state varies as to what they allow, so check with your specific policy
For most all other cases, someone driving your vehicle should have coverage. For example, your friend is at your house and needs to take your car to go get some food. In most cases, your friend would be covered under your car insurance. 
Like all things, don't trust everything you read on the internet. Your insurance policy is what can tell you exactly who is and who isn't covered on your policy. Check with your agent to be sure or give us a call and we can check for you. 
Adding a teenager to your insurance policy can increase the price by 125% to 200% or $1800 to $2,600 a year. This is a lot of money!
It's important to do your research before your teenager gets their drivers license, so that you can be prepared and make sure you have the correct coverage at the right price. 
We wrote a whole blog post about this very subject. Check it out here!